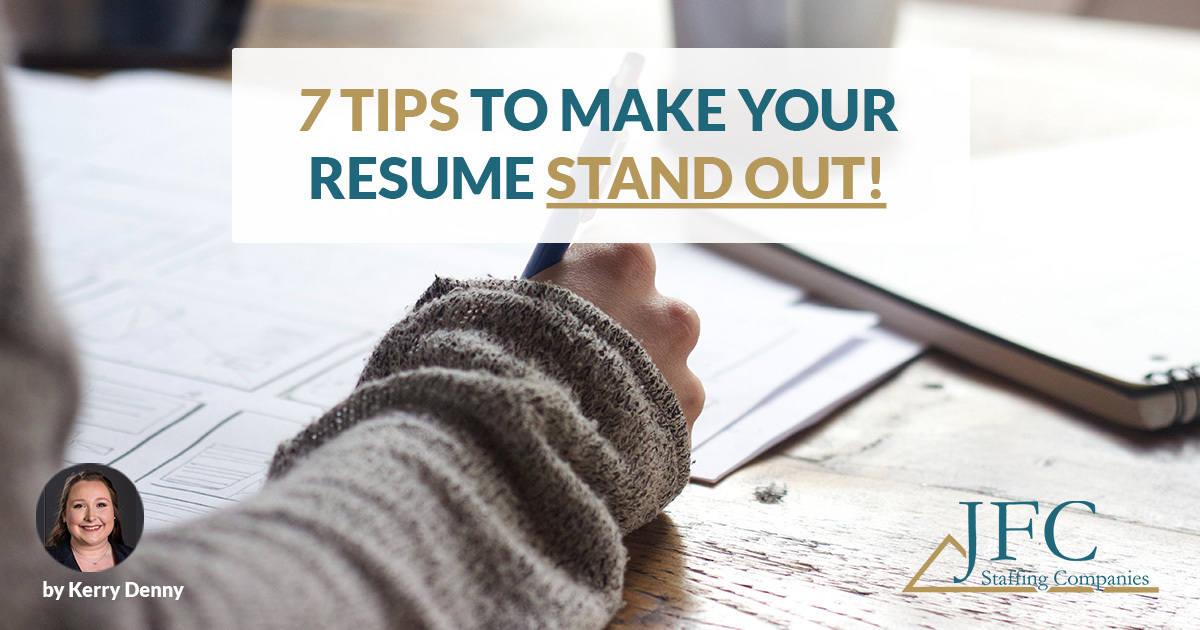 7 Tips to Make Your Resume Stand Out!
December 14, 2021
It's 2021. Life is slowly becoming what we remember it to be, and you are ready to start your job search. Getting back into the job market can be extremely stressful. Maybe it's been 10 years since you last created a resume or you're just tired of not being selected by the hiring manager. By putting these tips into play and partnering with a specialized recruiter, you will put your best foot forward to land your dream job.
1. Power Statement
A power statement is a clear statement that defines who you are and what you are looking for. This is located at the top of your resume and is roughly 1-2 sentences. This helps the employer remember your resume by highlighting your awards and successes. Using power verbs like seasoned, dynamic, and dependable are great to include in your resume. Now don't go overboard, try to limit yourself to two or three of those key describers. An example of an effective power statement is:
Intelligent and dependable supervisor with 10+ years of management experience within production and manufacturing environments. Has a proven track record of accurately performing competitive analysis, research, marketing, and business development efforts in the interest of company growth.
2. Keep Your Resume Simple
The most important part of a formal resume is to make sure it is visually appealing. If your resume is a mess, then the hiring manager may not even take the time to review it.
Don't be scared to use bullet points, headers, and sub headers to keep it organized. Keep the color scheme simple, black and white is the way to go.
When writing your resume, it is an industry standard to use a reverse-chronological format. This is when you start with your most recent work experience and work backwards.
The ideal resume would be concise and would have a good balance of white space. There are so many great formatting tools and resources for your resume that will ease the process.
3. Customize Your Resume For Your Industry
Have you used any specialized software or machinery? If so you will want to be as detailed as possible when adding these into your resume. These details can make or break your resume. If a hiring manager is only looking for a candidate that has operated a specific machine and you have, it would be silly not to share that! It is important for you to share with the hiring manager an idea of the setting you were in and the equipment you are accustomed to working with.
4. Proofread
Proofreading is critical in all forms of writing. One of the most common mistakes for resume writing is having words in the wrong tense. If you do not work for a certain organization anymore, all responsibilities should be listed in past tense. If you are currently employed, those responsibilities should be in the present tense. It is always a good idea to share your resume with a friend to review before hitting "submit".
5. Use a Modern, Professional Font
Here are a few things to consider to keep your resume consistent and professional!
Font size: size 10-12 point font would be optimal for the hiring managers to review your qualifications.
Font style: Times New Roman, Arial, and Calibri are all good choices for your resume. They look clean, professional and are ATS (applicant tracking system) friendly.
Your font should stay consistent throughout the entirety of the resume.
6. Use The Job Description To Your Advantage
Not all jobs are the same, why should your resume be? Before submitting your resume, review the job description and make sure all the skills your dream employer is looking for are clearly listed. Your resume should be adapted and reviewed prior to submitting to any position. A great way to make sure your resume is touching upon everything in the job description is partnering with a specialized recruiter. They will be your biggest resource since they see similar resumes everyday! Not to mention, it's FREE.
7. Emphasize Your Accomplishments
Use your data! Instead of writing "managed the shipping department", say "supervised 55+ employees, inventory control, and handled 60+ external carrier correspondences daily across five sites to ensure loads were completed quickly and accurately". By using quantifiable/numerical data it will clearly show your capabilities. It is important to share any relevant career accomplishments (anything from the safety committee, employee of the month, etc.) This can easily show your dedication to the job.
Now that you know how to make your resume stand out, are you ready to see what jobs are available for you? You can browse available jobs here or call us at 717-399-6474 to speak with a professional recruiter today!
---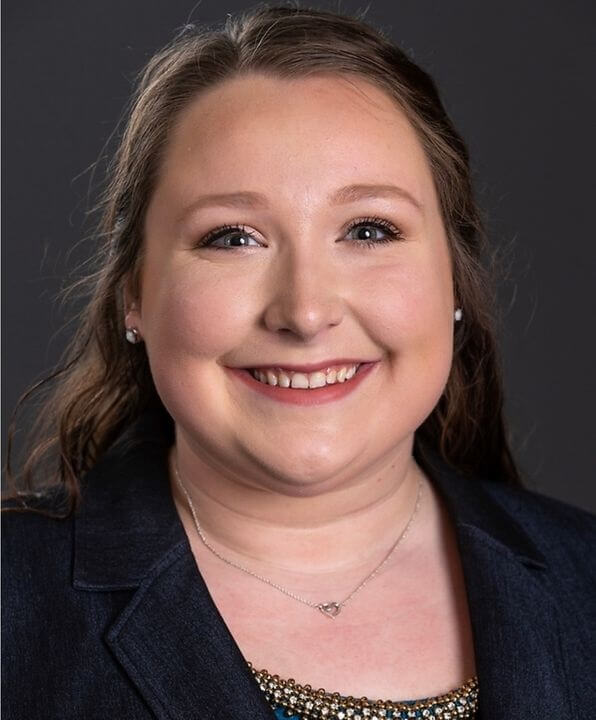 Meet The Author: Kerry Denny
Kerry has been a recruiter at JFC since July 2020. One of the things she likes the most about her job is that she gets to help talented people to more fully realize their talents and abilities in the workplace and to help them find a job that fits.
When she is not at work, she enjoys traveling to new places and spending quality time with friends and family.
Related Articles
We're Here to Help
Start your Search Now