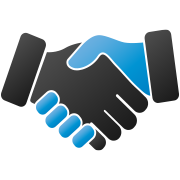 No Fee to the Job Seeker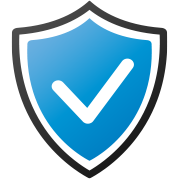 100% Confidential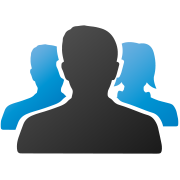 In Person Interviews
Empowering Individuals by Providing Opportunities for Life
As a leader in the recruiting industry, JFC Global specializes in placing professional and technical candidates into direct hire, contract to hire and long-term contract positions. We invest the time to get to know you.
Our focus is on building relationships with you that will last beyond your next position. Together we build long-term connections that last for life!
We
Connect
Great Candidates
with Great Companies
JFC Global offers a broad variety of experience and recruiting skills. Each recruiter specializes in
a specific area, so they truly understand the needs of our clients and candidates.
We Specialize In These Fields

the JFC Global
Experience
10/10 – The staff that I worked with at the agency were all very helpful, especially Kari, she was a fantastic recruiter. She helped me along every step of the way and got me a great position with a great company!

– HR Compliance Coordinator (candidate)

11/28/2023

10/10 – Alysa and Sabrina we wonderful to work with – I have already recommended her to a friend who has been searching for a job for a while…. If I am ever in the market for a job again, I would happily work with JFC Global and also recommend them to anyone job searching.

– Digital Marketing/eCommerce Specialist (candidate)

11/16/2023

10/10 – Very professional crew and was a pleasure to work with. Helped me land a fantastic job at exactly the type of company I was looking for.

– Process Chemical Engineer (candidate)

11/15/2023

Quality candidates and quick response time from Carley on every aspect of the search.

– President (client)

11/14/2023

10/10 – Katelyn and her team at JFC were a huge help in finding the perfect job for me. Within a couple weeks I had the exact position I was looking for, even closer to home than my prior job. The entire process was smooth and easy on my end.

– Senior Accountant (candidate)

11/14/2023

I wanted to take a moment to express my sincere gratitude for finding this great candidate. We are thrilled to welcome (him) to our team and looking forward to him starting.

– IT Manager (client)

11/10/2023

10/10 – Sabrina continues to be a great partner. She sends qualified candidates that meet our needs. When we engage with a candidate, Sabrina is responsive and helpful. Great customer service and an excellent representation of our company to the candidate.

– VP of IT (client)

10/31/2023

10/10-I was very impressed with JFC staffing services. I don't see anything that needs to be improved. As far as I'm concerned, you guys did a great job.

– Milling Machinest (candidate)

10/31/2023

10/10 Josh was great to talk to and work with. I feel the questions he asked were relevant to getting to know what I am/was looking for in terms of a job. I like that there are several options for communication – texting being one of them. It worked for me and my busy life

– Office Assistant (candidate)

10/30/2023

She has a great attitude, always arrives early before her start time so attendance is great and there have been no issues w/being asked to handle / take on more tasks. She is a great fit so kudos to JFC for sending her to us. For JFC being a new agency (we are) working with, I'm very happy w/you

– Human Resources (client)

10/20/2023

Kari has been far beyond amazing. She has went above and beyond for me to have an opportunity to work and I am grateful.

– Biller (candidate)

10/17/2023

Kelly was attentive, professional, and she did a great job of maneuvering me through the process. Thanks

– Quality Manager (candidate)

10/17/2023

10/10 – Taylor and Greyson were absolutely wonderful!

– Accounting Specialist (candidate)

10/09/2023

I was very impressed with JFC as a a company I feel thanks with your help I have found a career. I would like to also say I was even more impressed with Kelly. To say she went above and beyond would be an understatement. Kelly took the time to listen to my specific situation. I would just like to thank JFC….

– Maintenance Technician (candidate)

09/25/2023

Taylor and Amber were great to work with. They reached out to me with an opportunity, I didn't seek your agency out. It worked out great and now I've started with my new employer as of today.

– Accounts Payable Specialist (candidate)

09/21/2023

JFC Global recruiters are very professional and excellent in sourcing candidates who meet our technical needs as well as being a good culture fit.

– Director of HR (client)

09/14/2023

Applying to JFC Global has been a refreshing experience in the world of job hunting. From the very first contact, I was impressed by their professionalism and efficiency. The recruitment process was smooth[…]JFC Global made what can often be a stressful process feel seamless and supportive[…]

– I.T. Systems Administrator (candidate)

08/30/2023

Alysa has been great to work with. Always on top of things and very supportive during the whole process. Couldn't ask for a better experience!!!

– Security Analyst (candidate)

08/30/2023

Melanie had been absolutely fantastic to work with. She listened to what my needs were and along with my skills, and she was able to find me a position that not only was the right for professionally, but seems to be the right fit for me community-wise as well.

– Staff Accountant (candidate)

08/16/2023

I have worked with Sabrina for years. She is fantastic.

– VP of Information Systems (client)

08/09/2023
Read More #WhyJFC
We're Here to Help
Start your Search Now