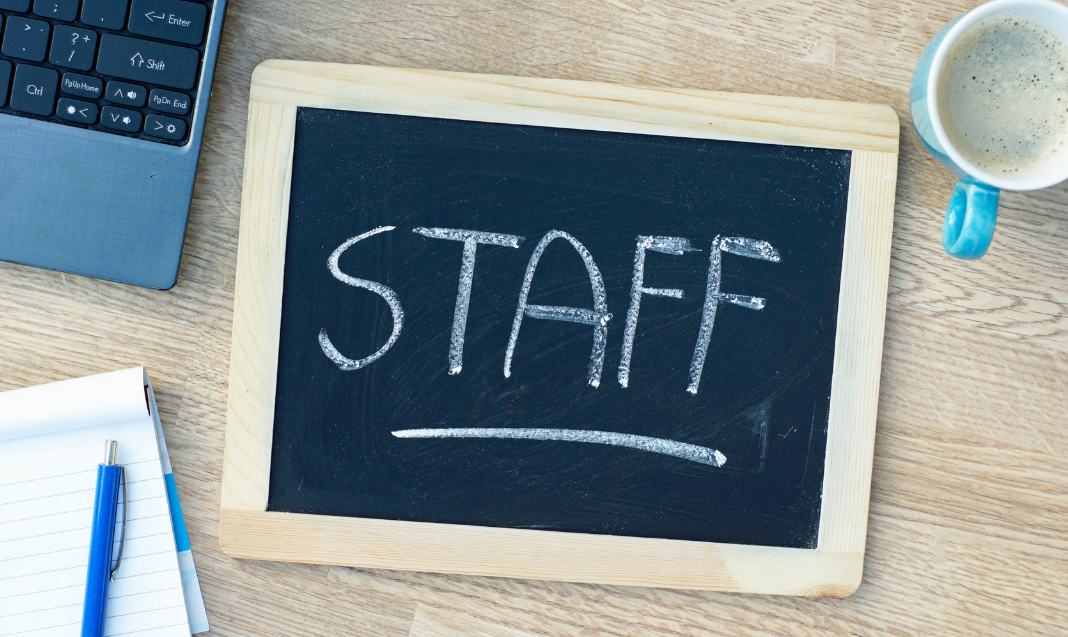 Hybrid & Remote Staffing Solutions
December 1, 2023
High Retention, Broad Industry Experience, Unlimited Potential
In today's dynamic and ever-evolving job market, businesses across Pennsylvania are seeking innovative solutions to meet their staffing needs. Hybrid and remote work have become a prominent feature of this landscape, and companies are increasingly turning to recruiting firms like JFC to find top-notch talent. Among the many recruiting firms in Pennsylvania, JFC stands out as a leader in the field, offering exceptional hybrid and remote staffing solutions that not only cater to your staffing needs but also provide higher retention rates and unlock limitless potential for your organization.
Understanding the Role of a Recruiting Firm
Before diving into the benefits of JFC's hybrid and remote staffing solutions, let's take a moment to understand what a recruiting firm is and how it can help your business. Here are some of the most common questions about working with a recruiting firm we hear. When you are looking to hire new talent, you will want to consider these points to ensure you hire the right candidate for your company's needs.
What is a Recruiting Firm?
A recruiting firm, sometimes referred to as a staffing agency, plays a crucial role in connecting businesses with the right candidates for their job openings. These agencies maintain a pool of talented individuals and assist companies in finding the perfect match, whether for temporary or permanent work and, hybrid or remote positions.
Why Choose a Recruiting Firm?
Recruiting firms like JFC specialize in talent acquisition. They can save your company time, money, and effort in the hiring process, providing access to a broad and diverse talent pool.
Roles & Positions We Staff
JFC is a recruiting firm that excels in catering to a diverse array of industries and roles, with expertise spanning across key sectors. Our specialization encompasses a wide spectrum of professions, conveniently categorized into six main areas, ensuring that candidates have the knowledge and resources to meet the staffing needs of businesses across the board. These areas include accounting, engineering, information technology, logistics/supply chain, office professionals, and skilled trades.
Within each of these categories, JFC's commitment to providing top-tier talent is evident, as we meticulously match the unique requirements of various job roles, fostering success for both employers and candidates. Whether it's finding a financial analyst for an accounting firm, a software developer for a tech company, or a logistics coordinator for a supply chain operation, JFC's deep expertise in these specialized fields ensures a seamless and effective staffing experience.
The JFC Difference – Hybrid & Remote Staffing Excellence
JFC is a reputable recruiting firm with locations in York, Camp Hill, and Lancaster, Pennsylvania, known for its commitment to providing businesses with top-tier in-person, hybrid and remote staffing solutions. Whether you're looking for local in-person talent, hybrid hires, or remote workers, JFC can help staff your company with experienced and reliable job seekers. With a solid foundation built on years of delivering exceptional service and garnering customer satisfaction, here are some reasons JFC stands out:
Industry Expertise: JFC specializes in a wide range of industries, ensuring that candidates understand your specific needs. This industry knowledge allows us to match your organization with candidates who have the skills and expertise to excel in your unique field.
Talent Retention: We are committed to finding candidates who are not only qualified but also an excellent cultural fit for your organization. This emphasis on cultural fit leads to higher retention rates, reducing the costs associated with frequent turnover.
Hybrid & Remote Work Prowess: In a world where remote work has become a top priority for many, JFC has adapted seamlessly. Our network of hybrid and remote workers is ready to meet your staffing requirements, whether for remote-only positions or hybrid work models.
Comprehensive Screening: JFC conducts thorough background checks and interviews ensuring that you receive only the most qualified candidates. This process significantly reduces the risk of hiring mismatches.
Flexible Staffing Solutions: We offer a variety of staffing options, allowing you to scale your workforce up or down as needed. Whether you require temporary, contract, or permanent employees, JFC has you covered.
Dedicated Support: The team at JFC is not just a staffing agency; we are your partners in success. They provide ongoing support, ensuring that your staffing needs are consistently met.
Embracing Technology: We use cutting-edge technology and AI to match the right candidates with your job openings. This ensures efficiency and accuracy in the hiring process. Our database is filled with detailed candidate descriptions, contact information, and updated job status. Our technology helps to make sure that you won't waste time on contacting candidates who have already accepted a position elsewhere.
How Can I Connect with Potential New Hires?
When you work with JFC to find new in-person, remote or hybrid employees, you have several options of connecting with potential new hires. You can simply browse our public "find employees" online database and reach out about a candidate's profile that is of interest to you, or you can let our team help you with a more specific search in our private database. Either way you are sure to find highly qualified talent to fill your open positions.
Unlock Your Company's Potential with JFC
In today's competitive job market, finding and retaining the right talent is essential for your company's growth and success. JFC, a leading recruiting firm in York, Camp Hill, and Lancaster, Pennsylvania, has proven itself as an expert in staffing solutions of all types. With JFC by your side, you can not only meet your staffing needs but also unleash your organization's unlimited potential.
If you're looking for the best staffing agency for remote jobs in Pennsylvania, look no further than JFC. Contact our team of hands-on experts today and experience the difference that a dedicated and experienced staffing partner can make in your organization's journey to success.
Related Articles
We're Here to Help
Start your Search Now