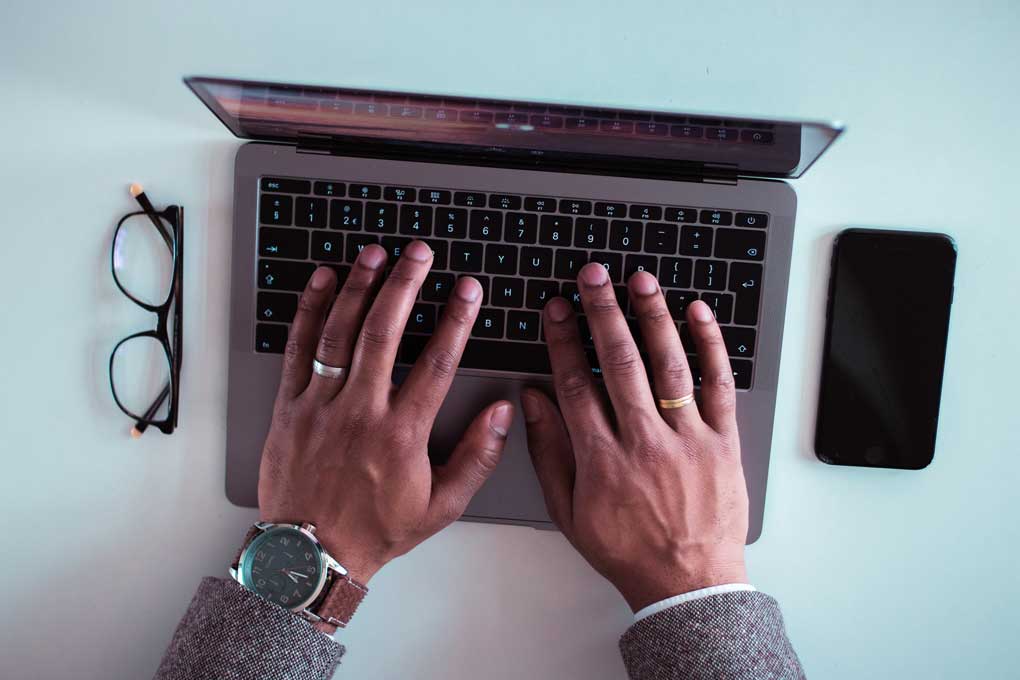 Stand Out from the Crowd with a Winning Resume
June 11, 2019
No resume should ever stand alone. Send a cover letter with every resume unless a posting or advertisement specifically instructs you not to. In a recent survey of 150 executives from the top 1,000 U.S. companies, 60% said that when they screen applications, the cover letter was equally important, or more important, than the resume. 
While you hope your resume speaks for itself, your cover letter is your opportunity to tell prospective employers who you are and show them why they should hire you. Your cover letter is how you stand out above all the other candidates. Remember: when emailing a resume as an attachment or pasting it to an employers' website, the text that you include in your email should function (and be as dynamic) as a cover letter.
Six Things You Must Do in Your Cover Letter
Focus on the needs of the employer. How you would solve their problem and contribute to the bottom line?
Display knowledge of the hiring company. When appropriate, drop one or two facts/names into your cover letter that show an interviewer you have done your homework on the company.
Briefly state your best qualifications and achievements, but don't spend a lot of time repeating the content of your resume.
Show enthusiasm about the job that you want.
State that you will follow up to schedule an interview. Remember, the interview is the goal of your cover letter and resume.
Keep your letter short and focused. Limit yourself to four short paragraphs.
First Things First:
Personalize your greeting – The most traditional way to address a cover letter is to use the person's first and last name, including "Mr." or "Ms." (for example, "Dear Ms. Jane Smith" or just "Dear Ms. Smith"). If you know for sure that the company or industry is more casual, you can drop the title and last name ("Dear Jane"). And if you're not 100% positive whether to use "Mr." or "Ms." based on the name and some Googling, definitely skip the title.
Never use generic salutations like "To Whom it May Concern" or "Dear Sir or Madam"—they're stiff, archaic, and did we mention that cover letters need to be customized? If you can't figure out the specific hiring manager's name, try addressing your cover letter to the head of the department for the role you're applying for. Or if you honestly can't find a single real person to address your letter to, aim for something that's still somewhat specific, like "Systems Engineer Hiring Manager" or "Account Executive Search Committee."
The Opening Paragraph:
It's good to mention the job you're applying for (the hiring manager may be combing through candidates for half a dozen different jobs), and then, consider introducing yourself with a snappy first sentence that highlights why you're excited to apply for a position with this company specifically. Then, mention your passion for the work you do and why you're proud of your past accomplishments.
Go Beyond Your Resume
As mentioned, your cover letter is how you can show potential employers why you're the best candidate for the position and get that interview!
Expand on your experiences and accomplishments in previous positions. Don't be modest here. Tell your potential employer how your specific accomplishments can benefit their company. Be specific in addressing their needs and your ability to meet those needs. You might highlight how you solved a complex problem or creating a cost-cutting solution. Tell the hiring manager what you can bring to the position and the company.
Do some research on the company and address potential pain point listed in the job description and emphasize the skills and experience you have that make you the right person to solve them. Pair the text from the job description with your resume points so that the hiring manager seeing familiar language alongside your experience.
Sell yourself. Your cover letter is your sales pitch. This is where you get to tell your potential employer what makes you a good employee and how your skills fit their needs.
Some comments from top employers:
"A cover letter should always accompany a resume. It should be tailored to the specific job the person is looking for. Job seekers should be specific in their cover letters by relating experiences or results in their past to the qualities the hiring company is looking for."
"New graduates should relate their accomplishments gained from a cooperative education experience, volunteer work, or course project experiences. They should make connections between those experiences and the hiring objective of the employer. But, do not overstate and remain truthful!"
"The term 'cover' letter is a misnomer. They are equally important as the resume. If the cover letter does not grab attention and show relevance, why should I, the employer, waste time on the resume?"
"We review 25,000 applications a year and see good cover letters 1 percent of the time. When we find a good letter, we pass it around the office because it's such a rarity."
"People should talk to me in the letters, not in an overly casual manner, but in a conversational tone. I don't want another dry business letter to read."
"Cover letters should be crafted to be interesting, concise, and relevant – above all else, relevant."
"We use the letter, not the resume, as the best indicator of an applicant's written communication skills and the quality of work they can produce."
"I look for letters to contain customization because I want to see that the person has researched our company, knows what we produce, and can connect with our mission."
Need inspiration? Check out these examples of how to start your cover letter in an engaging, attention-grabbing way, or these eight examples of awesome cover letters that actually worked.
Related Articles
We're Here to Help
Start your Search Now