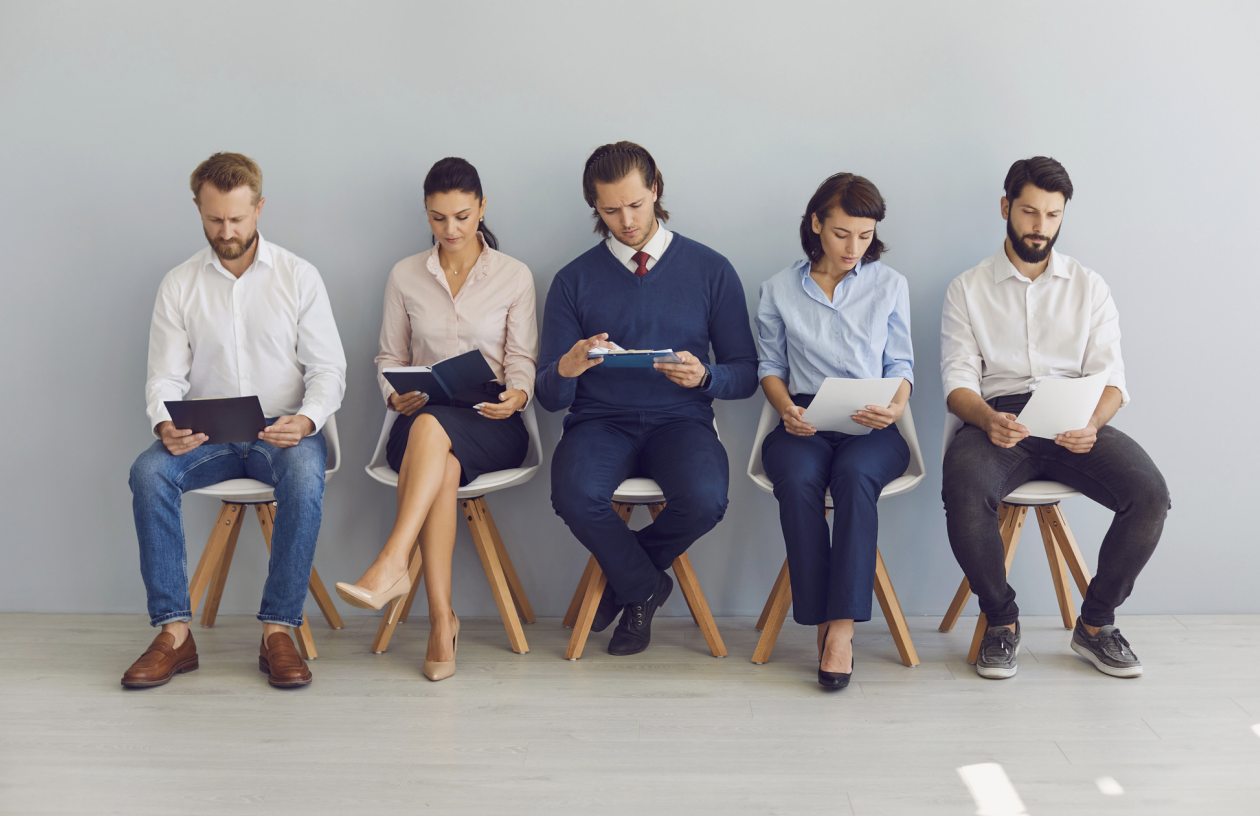 How to Find a Job After Being Unemployed for a Long Time
September 12, 2022
6 Tips for Landing Your New Job!
If you're wondering how to find a job after being unemployed for a long time, you're not alone. We've all been there before for a variety of different reasons, and getting back to the workforce can be overwhelming. With technology rapidly changing and competition rising, getting a job after a long period of unemployment isn't what it used to be. While it may seem like "everyone is hiring right now", landing a new job after a break from employment can be challenging. In today's article, we will share our tips for getting hired after being unemployed for a long time so you can get back to work at a job you love.
How Do I Find a Job After Being Unemployed?
Being unemployed often carries a stigma that isn't fair or helpful. Life happens to all of us and there are some circumstances that lead to unemployment like the recent pandemic. For anyone trying to get back to work after being unemployed for a long period of time, consider starting with these tips to get back in the game and land a job.
Mindset
Remember, your mindset is going to play a major role in your success. Practice focussing on what you want to achieve, and brainstorm ways to make it happen. Getting a new career or job can often become a full time job. These days the hiring process is as a whole very in depth. This can seem like a negative, however once you land your position it will provide you with even more job security.
The more each company does to hire you, the less likely it is they will want to replace you. It costs companies money to hire and replace employees, so take a second to stand in your future potential employers shoes. This can give you a different perspective on what they are looking for, which will give you an advantage. Think long term, at least 3-5 years and make sure to apply only to places you can see yourself at for a while. Companies want to spend their money and time wisely, so longer sighted candidates are appealing.
Be Prepared
The more prepared you are the better. Research the companies and roles you are applying for. It takes great focus to understand what you are being hired for and what the interviewers are really asking you. If you feel like you aren't good at job interviews, then there are some ways you can improve. Interviewing for jobs is a skill set in itself that takes practice. At JFC Staffing we care and have valuable resources for learning how to interview. (Connect with us for help today).
Update Your Resume
Updating your resume can be a challenge when you have employment gaps, however if you are a skilled and experienced candidate you can be creative with showing work history. The most important thing is to look carefully at the job listing to see what requirements, skills, and duties they need from their new hire. When you fully understand what they need, you can craft your resume to highlight specific desired qualities and experience. You will want to include your most relevant and recent work history, but can go back farther if it will show your potential employer that you are fit for the position. See our article on filling in employment gaps here.
Find Exclusive Job Listings
Narrow down your search and save tons of time and energy. When you search for jobs on public online forums and popular overcrowded sites, you will be competing with dozens or even hundreds of other applicants, especially for remote positions. When you work with recruiters at a staffing firm, you will access exclusive job listings with vetted, interested companies. Companies that hire new employees through staffing agencies are more likely to take time looking at all applicants because they have already been pre-screened. If a recruiter gets to know you and your skillset, they can help you to connect with a better match and get hired faster.
Skills and Certifications
Oftentimes when looking for a new position we are hoping to advance in our career. In order to offer more value, we must stay on top of our continued education and skills. Not every job needs a degree or certification, but it always helps to show that you have the skills needed to perform the job you are applying for. When looking for a new job, money is usually tight. There are plenty of online certifications and badges you can earn for free or a low price to show that you are putting in effort to improve and grow. When candidates are compared side to side, the one with proven skills will shine. That being said, there is more to getting hired than what is on your resume.
Authenticity & Adding Value
Going through the interview process can be draining and emotional. It puts the applicant in the spotlight and under speculation. We recommend focusing on how you can help the company you are applying for. This takes the focus and pressure off of you, and shows the interviewer that you understand their needs. Being authentic will save you from accepting the wrong job, and creating unrealistic expectations on both sides.
While you of course want to present your best self and highest skill level, always stay true to yourself and your needs. Sometimes long periods of unemployment can be scary and cause us to get desperate which leads to answering interview questions unauthentically. Future potential employers can sense this by how you carry yourself and answer questions. Show interest and dedication, but remember the right job will come if you trust the process and answer honestly.
Next Steps to Finding A Job
We hope this article has been helpful. At JFC Staffing our mission is to help people find fulfilling jobs and to connect companies with job seekers. We have resources available to help you on your job search, as well as ways to advance your career. There are thousands of great companies looking for reliable, skilled professionals to join their team every day. We make that process easy by connecting them with people like you and creating win-win situations.
Reach out to our team of caring Staffing experts for a free conversation and to see how we can help you land your dream job. You can also upload your resume, and check our job listing for yourself if you already feel prepared. Feel free to share this with anyone you know that is looking for a career or new employees.
Related Articles
We're Here to Help
Start your Search Now