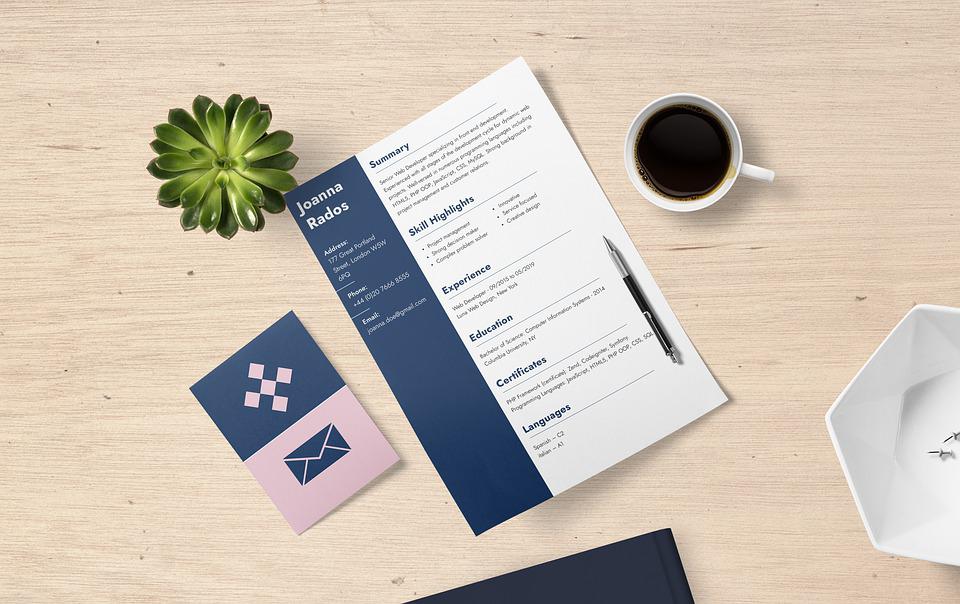 How Many Jobs Should I List on My Resume?
May 24, 2022
Writing a resume can be a daunting task. It's more like "creating" a resume than writing. You need to not only strive for an attractive, easily understood list of credentials and experience but you also need to make sure pertinent skills and keywords are included.
So how many jobs should job seekers list on their resumes? Choose the top 5 jobs with the work history and skill requirements most pertinent to your potential employment role. Ideally, these top 5 jobs are within a 15-or-less bracket of time.
Do Bots Read My Resume?
Many human resource departments will use Artificial Intelligence (Ai) to screen resumes. That doesn't mean yours won't eventually be read and seen by a human. Don't let the thought of AI dissuade you from applying to a job that interests you. As a side note, JFC does not use bots. A recruiter looks at every resume that comes into JFC.
Learn the language of the industry you strive to enter. If you need help learning the "trigger" words and keywords to use in your cover letter and resume, contact the recruiting experts at JFC Staffing. We have job-hunting resources and can help you research industry-relevant keywords to sufficiently convey your skills. We will guide you through your job search, every step of the way.
Our career-building experts have a wide network of industries just waiting to discover how you fit into their open roles.
Dates of Employment on my Resume?
It isn't necessary to list the exact dates of your employment for each role you've held. Often, job applicants will list a year range, or the month and year. The good news is that a lot of employers no longer consider short stints at various jobs as necessarily negative. The days of employees remaining in the same job at the same company for decades are rare.
As stated earlier, it's best to only choose the top 5 past (and present) employment roles that best suit the skills set required of the new position and you shouldn't go back further than 15 years. However, if the experience and skills gained at a job more than a decade ago truly fit the role you hope to gain, then this "rule of thumb" might not be one you should follow.
Schedule a consultation with one of our staffing experts and learn how to best present your talents to a potential employer, or send us your resume and we'll go from there.
What Resume Format is Best?
Keep the length of your resume to one or two pages. Bulleted duties and skills will help the relevant information stand out to job recruiters. Adequately describe what you did in past roles but keep your summary as brief as possible while doing so.
One of the best ways to begin writing your skills and duties is to look back to when you first started at each place of employment. Were you given an HR packet in which your job description and duties were listed? Glean information from whatever already exists and then trim down each duty and skill as best you can.
Should I Include a Cover Letter?
Many applications are done through employment apps such as Indeed and ZipRecruiter. When you apply for a job, you'll be asked to include a cover letter if it is needed. Often, there is an option to include one.
We recommend that you do include a cover letter if given the opportunity. It's another chance to convey your desire for the open position and/or offer any ideas you may have to prove you will be an asset to the company. Write a few friendly, yet professional paragraphs to introduce yourself to the job recruiter.
What If I Got Ghosted?
Being ghosted by the HR department of a potential employer can be frustrating and insulting. Unfortunately, it's an increasing trend. The HR department may be understaffed or may receive hundreds of resumes every day so if you've tried to reach out and still get ghosted, try not to take it personally.
When you work with JFC, you get answers. We strive to offer the most clear and effective communication between those who are hiring and those who wish to be hired.
Get in touch with us today to find out what JFC's recruiting experts can do for you.
{ "@context": "https://schema.org", "@type": "FAQPage", "mainEntity": [{ "@type": "Question", "name": "How Many Jobs Should I List on My Resume?", "acceptedAnswer": { "@type": "Answer", "text": "Choose the top 5 jobs with the work history and skill requirements most pertinent to your potential employment role. Ideally, these top 5 jobs are within a 15-or-less bracket of time." } },{ "@type": "Question", "name": "Do Bots Read My Resume?", "acceptedAnswer": { "@type": "Answer", "text": "Many human resource departments will use Artificial Intelligence (Ai) to screen resumes. That doesn't mean yours won't eventually be read and seen by a human." } },{ "@type": "Question", "name": "What Resume Format is Best?", "acceptedAnswer": { "@type": "Answer", "text": "Keep the length of your resume to one or two pages. Bulleted duties and skills will help the relevant information stand out to job recruiters." } },{ "@type": "Question", "name": "Should I Include a Cover Letter?", "acceptedAnswer": { "@type": "Answer", "text": "We recommend that you do include a cover letter if given the opportunity. It's another chance to convey your desire for the open position and/or offer any ideas you may have to prove you will be an asset to the company. Write a few friendly, yet professional paragraphs to introduce yourself to the job recruiter." } }] }
Related Articles
We're Here to Help
Start your Search Now