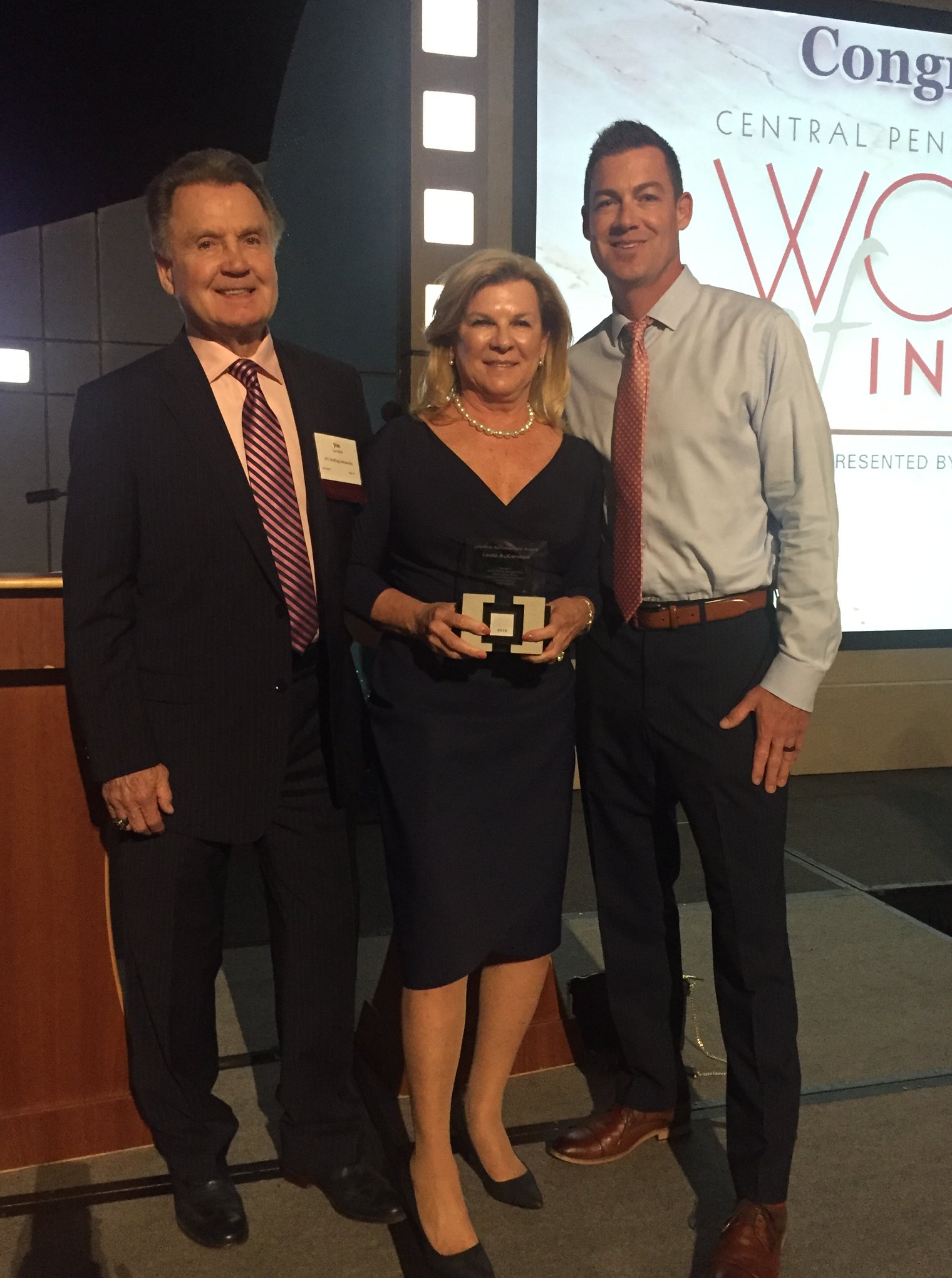 Linda Carchidi Wins Central Penn Business Journal 2018 Women of Influence Lifetime Achievement Award and is Inducted into American Staffing Association Leadership Hall of Fame
June 18, 2018
Camp Hill, PA: Oct. 26, 2018 – On October 16, 2018, the American Staffing Association (ASA) inducted Linda Carchidi, CSP, President and Founder of JFC Staffing Companies, headquartered in Camp Hill, PA, into the ASA Leadership Hall of Fame. Carchidi, also received the Central Penn Business Journal's Women of Influence Lifetime Achievement award on June 18, 2018.
Carchidi co-founded JFC Staffing Companies, with her husband, Jim, in 1975. The staffing company encompasses three niche recruiting companies that provide a wide array of temporary, direct hire, and contract employees in various industry sectors. Thanks to her dedicated staff, JFC has put thousands of Central PA residents to work over the last 43 years. Ranked from the first to seventh largest employer in any given year, the firm also helped bring large employers to the area.
In addition to the awards above, Carchidi has also been named one of Pennsylvania's Best 50 Women in Business by the state's Department of Community and Economic Development. Linda is a dedicated ASA volunteer, serving on the association's board of directors from 2001?2013 and was chairman in 2008. In 2008, as chair of the industry's national association, she founded the American Staffing Association's CARE Award, recognizing outstanding corporate social responsibilities. Many staffing firms in Central PA embraced the philosophy of community commitment as a result.
"Linda is a consummate ASA volunteer leader whose legacy, in part, includes cementing social responsibility as one of the association's key values by creating the ASA Care Awards. She is a tireless supporter of the staffing and recruiting industry," said Richard Wahlquist, ASA President and CEO.
The JFC Staffing Companies are comprised of full-service, temporary staffing and professional search firms. Founded in 1975, JFC is recognized for our specialized recruiting, customer relationships and responsiveness. JFC's innovative, cutting-edge service and value-added programs have led area business journals to name JFC Staffing Companies the #1 independent staffing firm in the region.
Related Articles
We're Here to Help
Start your Search Now