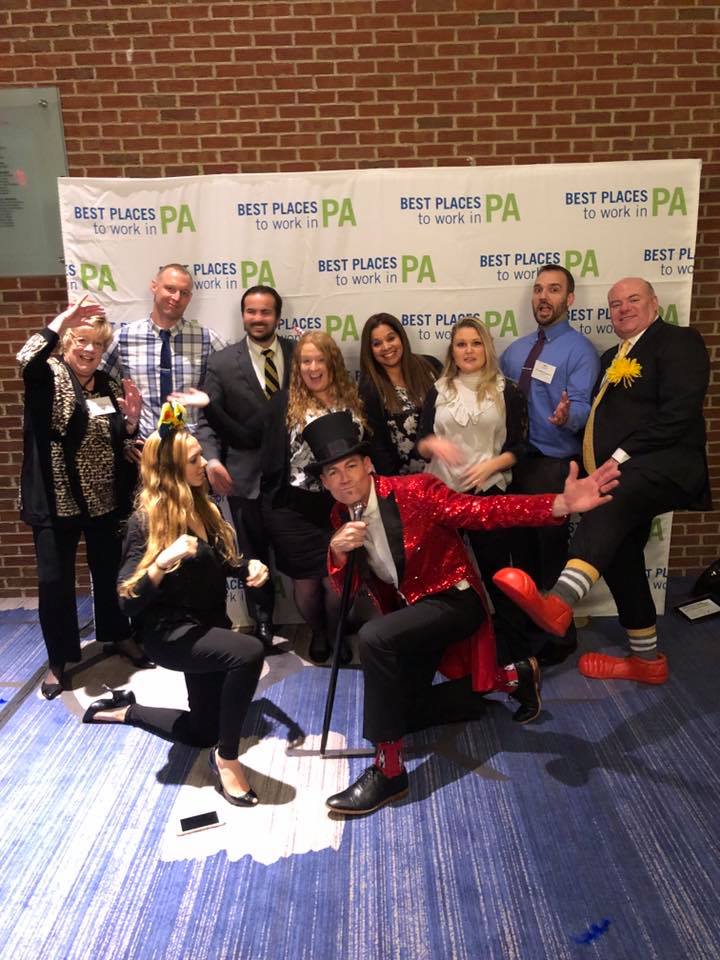 JFC Staffing Companies Named Best Places to Work in PA 2018
November 14, 2018
2018 RANKINGS OF BEST PLACES TO WORK IN PENNSYLVANIA REVEALED
100 Winning Companies Honored at Annual Event in Lancaster
Over 1,200 guests from all corners of the commonwealth gathered in Lancaster last night to find out which companies would be named the Best Places to Work in Pennsylvania.
Congratulations to Mutual of Omaha; WebFX; and The Hudson Companies for being named Pennsylvania's large, medium, and small-sized Best Places to Work in Pennsylvania, respectively. Mutual of Omaha and The Hudson Companies are new to the number one ranking, while WebFX has enjoyed the top spot for four years in a row.
This year's list represents 44 small, 27 medium, and 29 large-sized companies. The 100 companies that made the list were notified in early September, and tonight's reveal of the company rankings has been highly anticipated. Making the list is a prestigious honor and winners improve their visibility and appeal to jobseekers from around the globe by carrying a trusted stamp of approval as a "Best Places to Work in PA" company.
Team Pennsylvania partnered with the Department of Community and Economic Development and the Central Penn Business Journal 19 years ago to bring the Best Places to Work program to Pennsylvania. We continue to sponsor this event because we value the companies that are cultivating great workplaces.
"There is no better asset in Pennsylvania than our workforce. We need to highlight that. Talk about that. And showcase that," said Ryan C. Unger, President & CEO of Team Pennsylvania. "We feel confident in our ability for Pennsylvania to be, in the words of our founder, Governor Tom Ridge, 'A leader among states, and a competitor among nations.' We congratulate the employees and leadership of Pennsylvania's Best Places to Work for setting the standard, proving yet again that Pennsylvania's workforce is like no other." Read More and See the Full List of Winners
Related Articles
We're Here to Help
Start your Search Now